These two books are a great way to engage young children in a conversation about water. 
Crafted by our previous education coordinator Sally Smith, and beautifully illustrated by Auckland artist Emma Scheltema, our Sam & Flo books are available in English or te reo Māori – our exciting animated, read-along ebooks can be read for free online or downloaded below, and our gorgeous A3-size printed books can also be ordered here.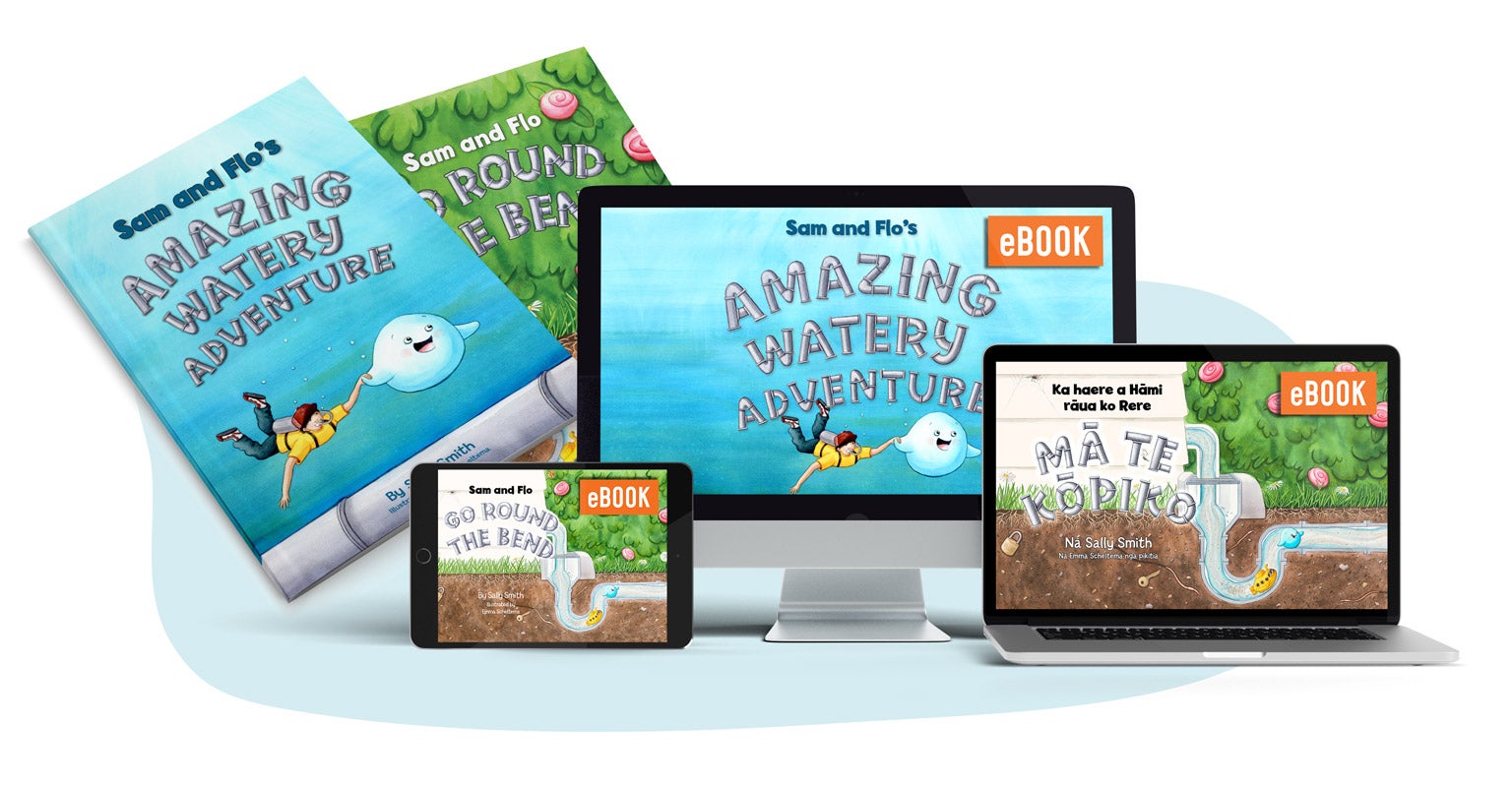 Sam and Flo's Amazing Watery Adventure | Tā Hāmi rāua ko Rere Kaewa Waiwai Whakamīharo
Sam and Flo's Amazing Watery Adventure is about a young boy who joins a water droplet on her journey from a water storage dam to a household tap. This book was a finalist in the Best Primary Resource category at the 2018 Copyright Licensing Education Awards and is much-loved at many Auckland schools.
You can enjoy our exciting interactive online experience here (for tablet or computer).
If you experience long loading times when exploring the book online, we recommend you download the ebook in the language of your choice by clicking on the corresponding download buttons below. 
Sam and Flo Go Round the Bend | Ka haere a Hāmi rāua ko Rere mā te Kōpiko
Order the printed books
Sam and Flo's Amazing Watery Adventure and Sam and Flo Go Round the Bend
These large-scale printed books (A3 size) are just as useful at home as in the classroom. You can order them for $29.95 by emailing your order details to communications@water.co.nz