Hūnua Ranges regeneration project
The Hūnua Ranges are home to Auckland's four largest water supply dams. Together, they provide a significant volume of drinking water to our region.
So, it's crucial that we protect these precious water sources and their surrounding catchment areas. Forestry activities in catchment areas can negatively impact or destroy the native ecosystems. Forestry land is also prone to landslips, which can deposit silt into the dams, muddying the raw water. The photos below were taken after the Tasman Tempest storm event in March 2017.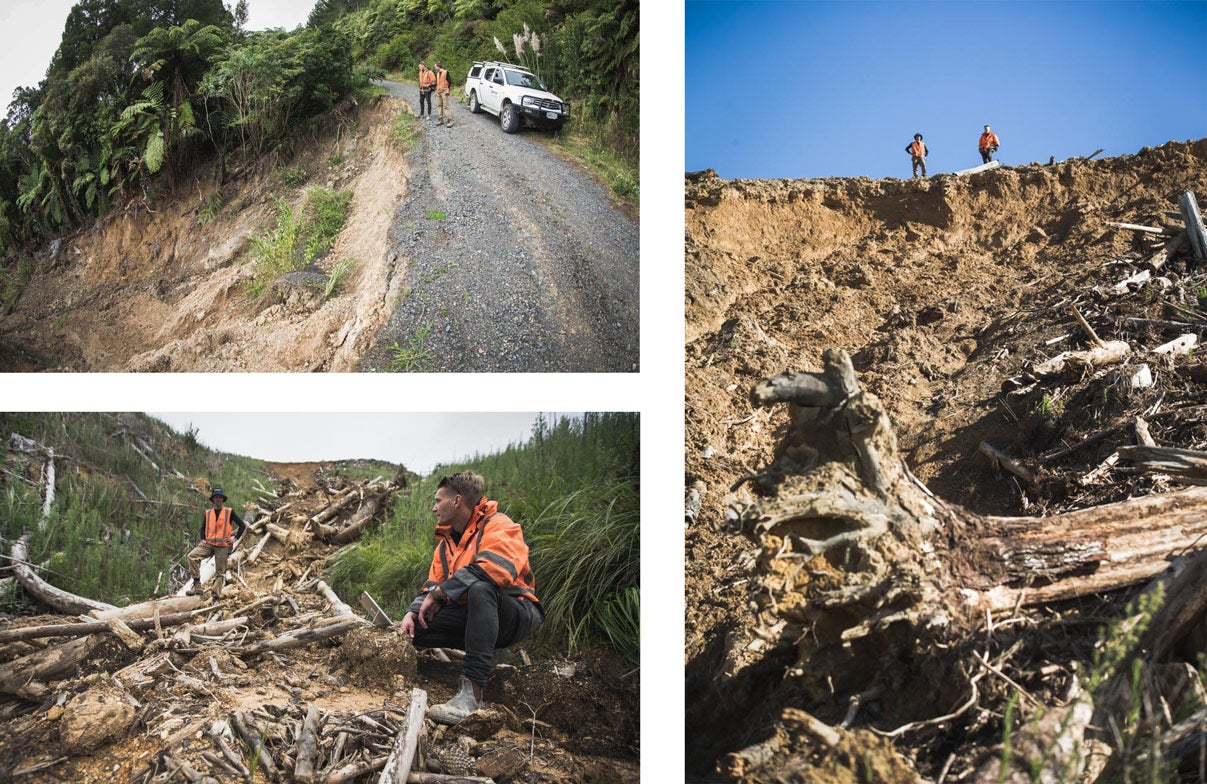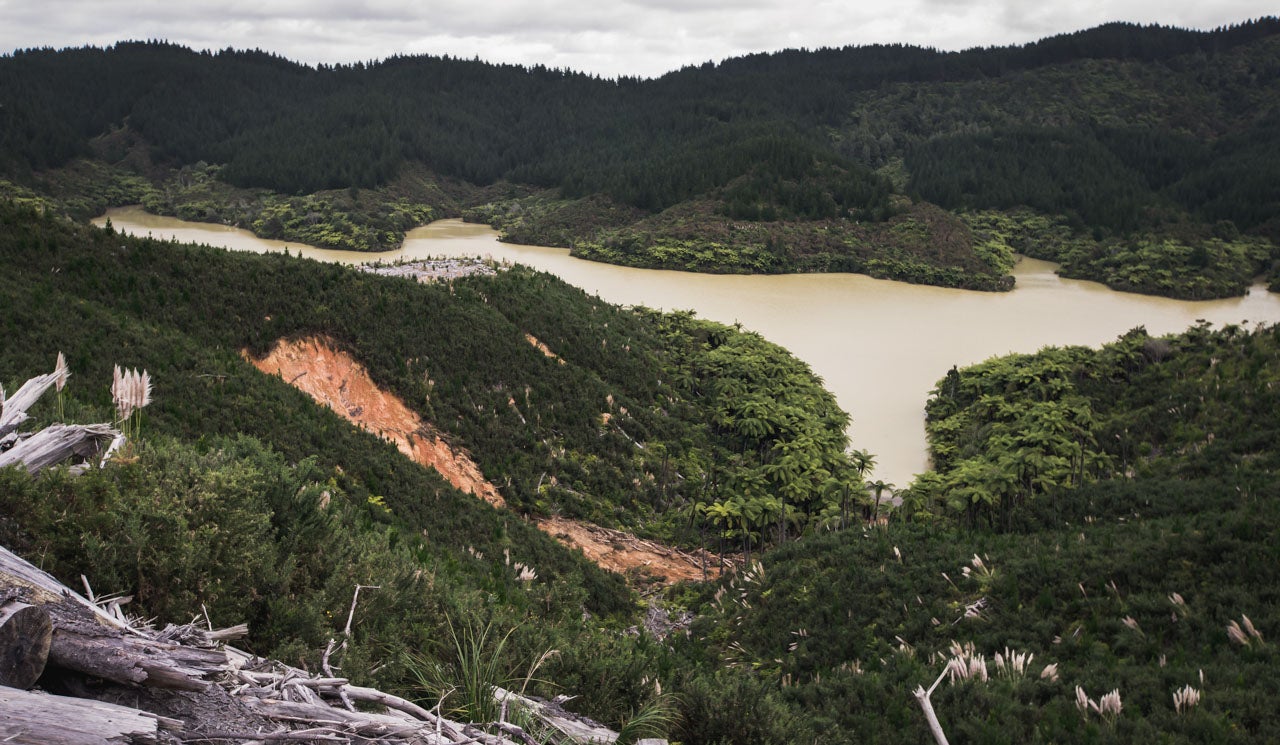 In 2017, we acquired 2200 hectares of forestry land within our Hūnua catchment. We have since begun a project to restore the land to native forest and eliminate the negative effects on our water supply seen as a result of commercial forestry.
We have worked to end commercial forestry operations in the ranges decades earlier than they otherwise would. No more pine trees will be planted, harvesting areas have been minimised and after any remaining harvesting, we get to work replanting native forest.
We take care to emulate the natural biodiversity of the ranges by planting several different native species such as mānuka, kānuka, māhoe, mako mako, kōhūhū (black matipo) puahou (five finger), karamū and harakeke (flax). Seeds are eco-sourced from the existing natural vegetation growing in the area.
Since we began the regeneration project, our committed crews have planted approximately 400,000 trees.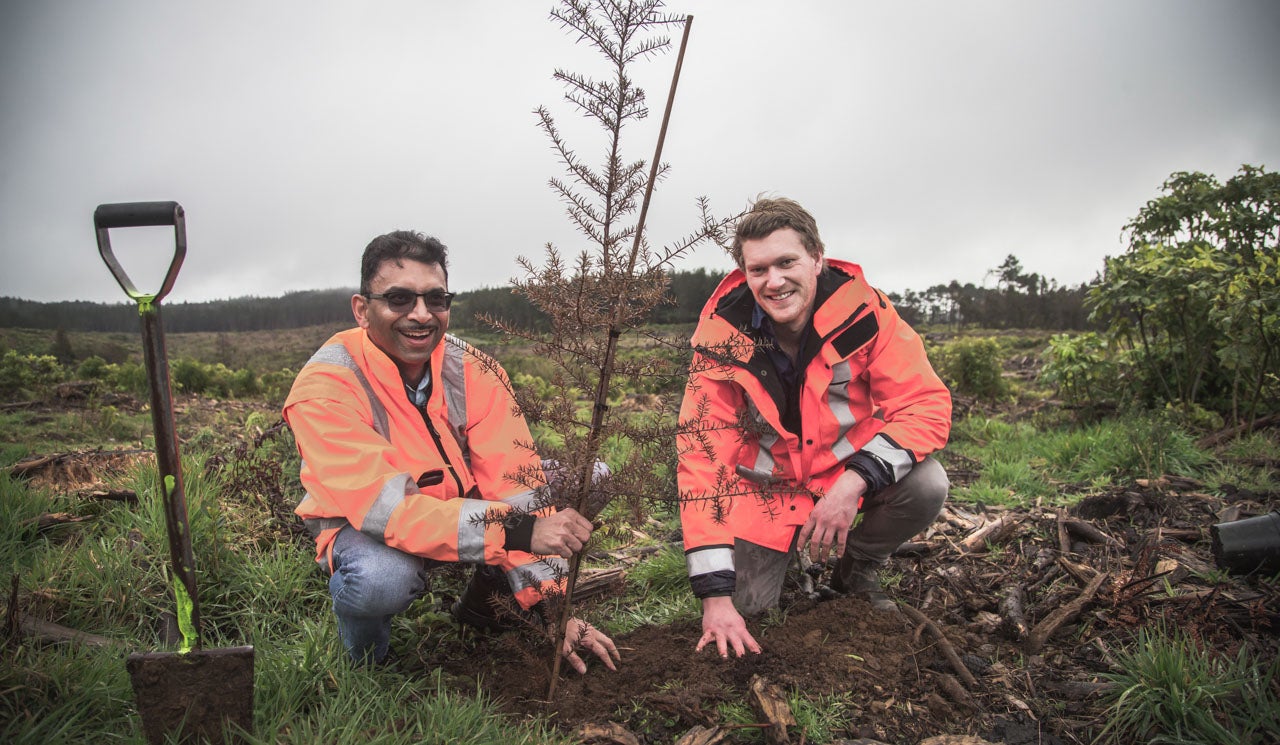 Our goals 
Our aim within the first five years is to plant 600,000 trees. By the completion of the project, we estimate our team will have planted several million trees. We are proud to be restoring native forest for the community to eventually enjoy, and to be preserving the quality of our raw water sources.